Thanks to our several years of experience in the fields of merchandising, acquisition and our international business relations, we have established returnmarket.com professional sales network which allows our cu
stomers to access the most popular obvious stocks sometimes atincredibly low prices!

Our portfolio of suppliers in Europe consists of 5 contractual partners. Our most outstanding partner is BANK UNICREDIT in Austria, which conveys to us stocks sourced from insolvency and bankruptcy, and provides exclusive representation for us in the domestic markets. Thanks to one of our most prominent suppliers, the English mammoth hipermarket network we can supply our customers weekly with 15-20 trailer trucks returned by customers because of damages related to packaging, aesthetics, repaired, new pallet goods, as well as other merchandise.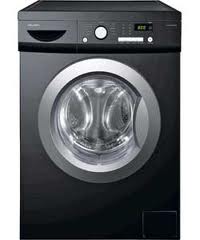 We are transporting on a regular basis to, Romania, the Ukraine, Slovakia, Poland, as well to Hungary including our own warehouse. We are ready to supply countries even outside the European Union.
Our firm is working on a long term strategy. We are offering an opportunity to join our sales network! We are seeking investors with warehouses who are capable of servicing a complete territory as wholesalers. We assure regular supply of goods, a professional online and offline sales system, "admin surface" customer-friendly template for administration, marketing and an ultra-intelligent customer service system.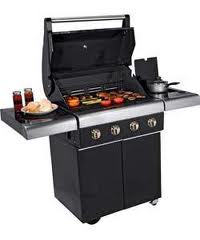 Our most popular products: pallet goods returned to the warehouses of multi networks and chain of shops, by customers within a few days because of problems related to colour, size, aesthetics, packaging or functionality. Also surplus stocks sourced from bank seizures and bankruptcies, as well as brand new goods frequently still under manufacturers' warranty.
We offer standard goods
, such as toys, multimedia, household equipment, LCD appliances, white goods, furniture and home furnishings, fitness equipment and do-it-yourself kits. We can ship these goods weekly or, some items even daily by trailer trucks. This way we can provide our customers with opportunities to expand and grow their market, category of goods and network.
Some of our goods are offered for sale by auction on our website!
Our customers can bid for remnants and lots available, in some instances, at extremely low reserve prices. Customers bidding on some stocks can regularly follow the auction as registered customers. They are informed by the system of any change in the proceedings, e.g. when the bid is closed, besides recording the events in their customer profile as well.
OFFERS OF VERSECZKI KFT. CAN BE BOUGHT FOR JUST 5-45% OF RETAIL PRICES.
THE EXPERIENCES AND FEEDBACKS UNTIL NOW SHOW THAT OUR CUSTOMERS AND WHOLESALERS CAN EVEN MERCHANDISE EVEN WITH MARK-UPS AS HIGH AS 50-100-200%. AS THEY CAN BE RE-SOLD THESE GOODS CAN BE PASSED ON TO THE SHELVES OF THE RETAIL MERCHANT, THE END-USER, AT PRICES DEEPLY BELOW RETAIL LEVELS.
Our main warehouses are located in:
England (3 warehouses), Austria (2 warehouses), Germany (3 warehouses), Italy (2 warehouses), Netherlands (1 warehouse), Hungary ( 2 warehouses)
We are looking for new wholesaler partners to work with in
Ukraine, Russia, Spain, Romania, Poland, Germany, Czech Republic, Slovakia
Our firm is obliged to pay VAT,
therefore we can sell our stocks at net prices in the EU. Many of our customers can re-sell the goods bought from us at net prices too. Accordingly, they are obliged to pay VAT only on the difference between the purchase and the sale price. In this regard, we provide all of our newly registered customers with detailed information and advice. They can also download the position of NAV.
"Download NAV's position"
Register for our newsletter!
Register without any obligation, we treat your personal information confidentially. In case you no longer wish to receive our regular offers, you can cancel your registration by a click.